Merits of plastic processing with Kyoei Design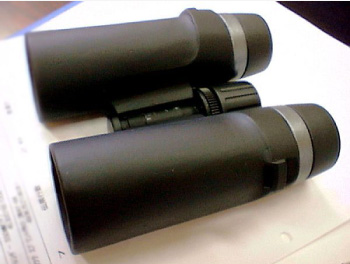 Delivering high-quality products with three-dimensional measuring instruments
Using a variety of resins to make products that meet customer needs
Using CAD/CAM to optimize high-precision 3D data
3D data is converted into CNC (computerized numerical control) and sent to machine tools for high-precision processing.
Data can be received in multiple media such as IGES, DXF, and parasolid conversion
(compressed data is LZH and ZIP)
In plastic processing, we are entrusted with plastic processing using a variety of resins, including ABS resin, PC (polycarbonate), POM (polyacetal), and acrylic.
Before processing, create data using CAD and CAM. The machining center is used for processing plastic resins to enable high-precision machining. Prototype and small-scale production for shape verification. We also process a variety of plastic products as a master model for vacuum casting and gypsum casting.
Main applications of plastic processing
Prototype to confirm the shape
Small-lot production products
Master model of vacuum casting and gypsum casting
Plastic processing materials
ABS resin
PC resin (polycarbonate)
POM resin (polyacetal)
Acrylic (transparent resin)
High-cast 3550
* all materials can be colored
Size and delivery time for plastic processing
Machining size: up to 1000×600×300 mm
Short Delivery Time: Consult with SMC for a limited express.
Example of plastic processing
Delivering high-quality products with three-dimensional measuring instruments
Before actual machining, data is prepared using CAD/CAM and machining centers are used for high-precision machining. After processing, dimensions are measured with a three-dimensional measuring instrument.
"DMS Series" plastic productsDryer parts

Processed plastic products Dryer parts (fans)

Processed plastic products Racing car

Processed plastic products Binoculars
Processing of ABS resins and other plastics
Receiving product data and drawings, and production arrangement meeting

It receives two-dimensional drawings and three-dimensional data from which plastic resin is processed.

Production of master model by programming and CAD/CAM

Create 3D data optimized from CAD/CAM from original data and drawings. Create a master model from the created data.

NC machining center machining/secondary machining (Surfacer finish)

CNC data is processed with high precision using the NC machining center. Surfacer (base paint) machining and plastic machining are completed.

Measurement and inspection by three dimensional measuring machine

CNC 3D measuring machines are used to measure contours, and high-quality products and measurement data are delivered together. Delivering peace of mind!
Inquiries about plastic processing
ABS resins, PC resins, POM resins, acrylics, and other plastic resins are processed in a short time and at low cost.
If you can supply specifications in the form of drawings etc, Kyoei Design can provide a quotation with the optimal materials and machining method.
Contact Us